Customized Holi T-shirts in bulk 2023: Make Your Group Stand Out in the Celebration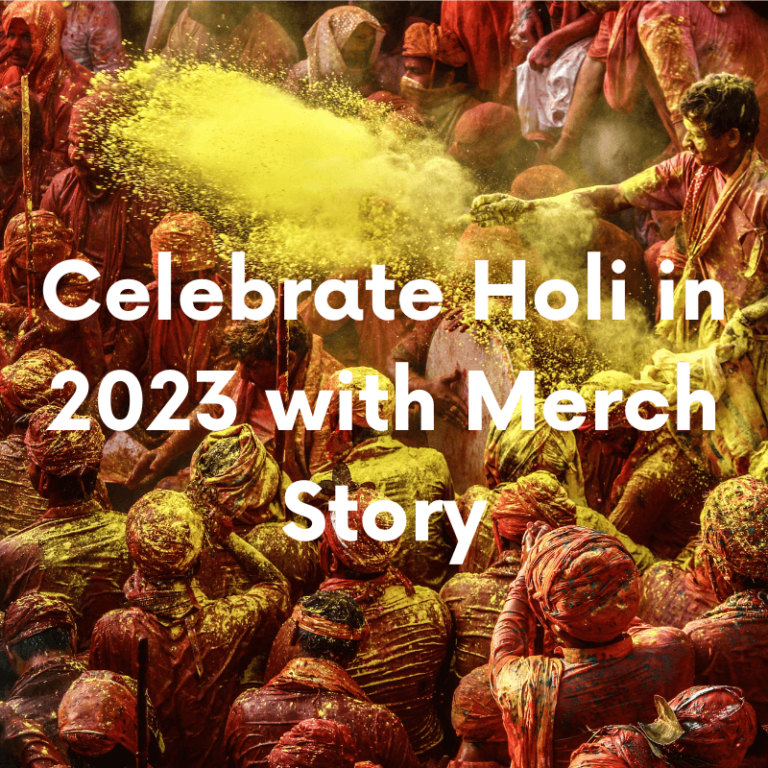 Holi, the festival of colors, is a time for celebration and joy. It's a time to come together with friends, family, and even team members to spread love and happiness. Celebrating Holi with your loved ones and office team members is not only a fun way to bond, but it also unites a team and community. The festival of Holi is an opportunity to forget past grudges and extend a hand of friendship and support, it encourages team building and promotes a sense of unity and belonging. 
Make a statement and elevate your Holi celebration with designer T-shirts
Standing out from the crowd during Holi can be achieved by wearing a customizable Holi T-shirt. These t-shirts are usually unique in design and made from high-quality materials, making them different from the typical Plain polyester white T-shirts, which are also transparent. 
The most common type of Holi T-shirts found in the market are typically plain white or colored cotton T-shirts with simple prints or slogans. These T-shirts are often mass-produced and sold at a low cost, but they lack the unique design and quality of designer Holi T-shirts.
To make the Holi celebration unique for employees and team members, consider incorporating a theme or a specific color scheme for the T-shirts. This can help to create a sense of unity and team spirit among the group
Another way to make the celebration unique is to organize games and activities that are not just limited to splashing colors, but also promote team building and bonding. 
Customized Holi t-shirts that can be made in bulk
Group designs: A group of friends can have matching t-shirts with their group name or a catchy slogan.

Event designs: Events such as Holi parties can have t-shirts with the event name or logo.

Personalized designs: You can personalize your t-shirt by adding your name or a special message.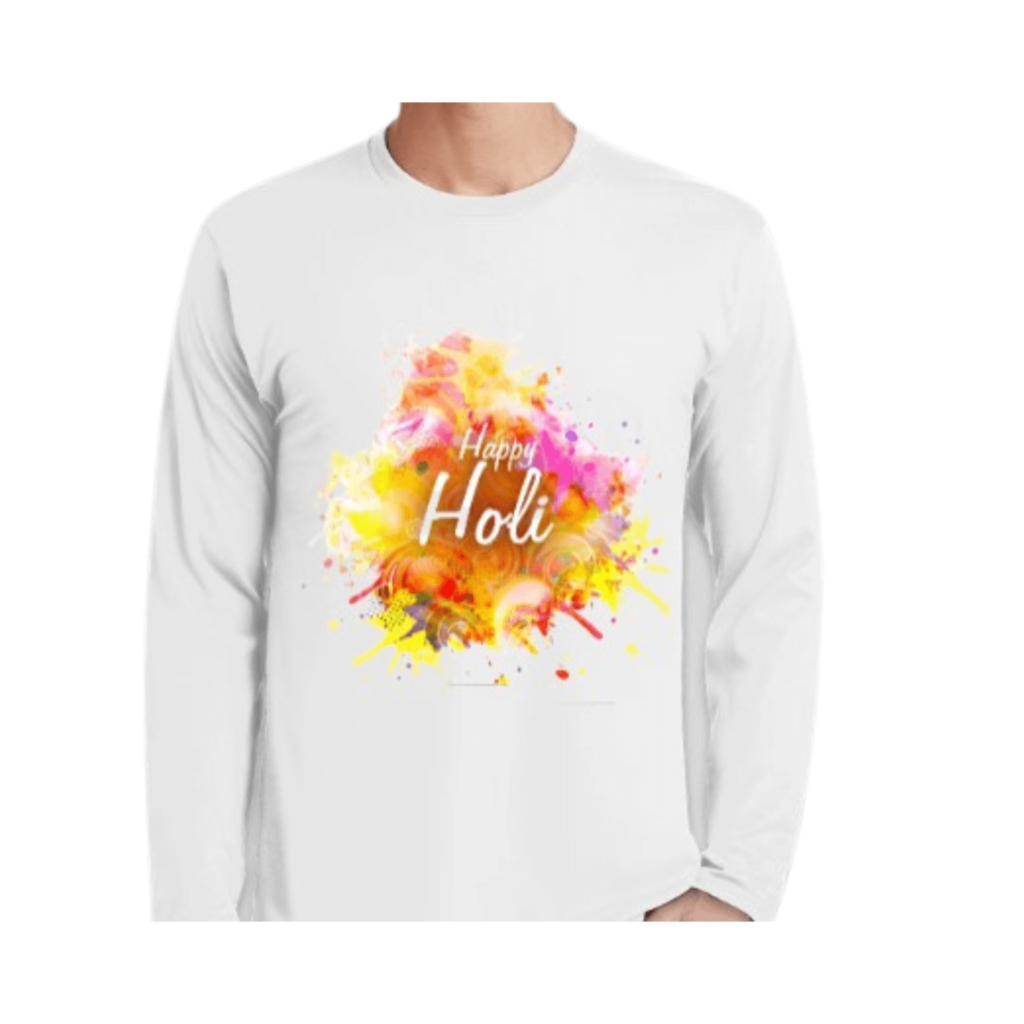 Full Sleeves Holi T-Shirt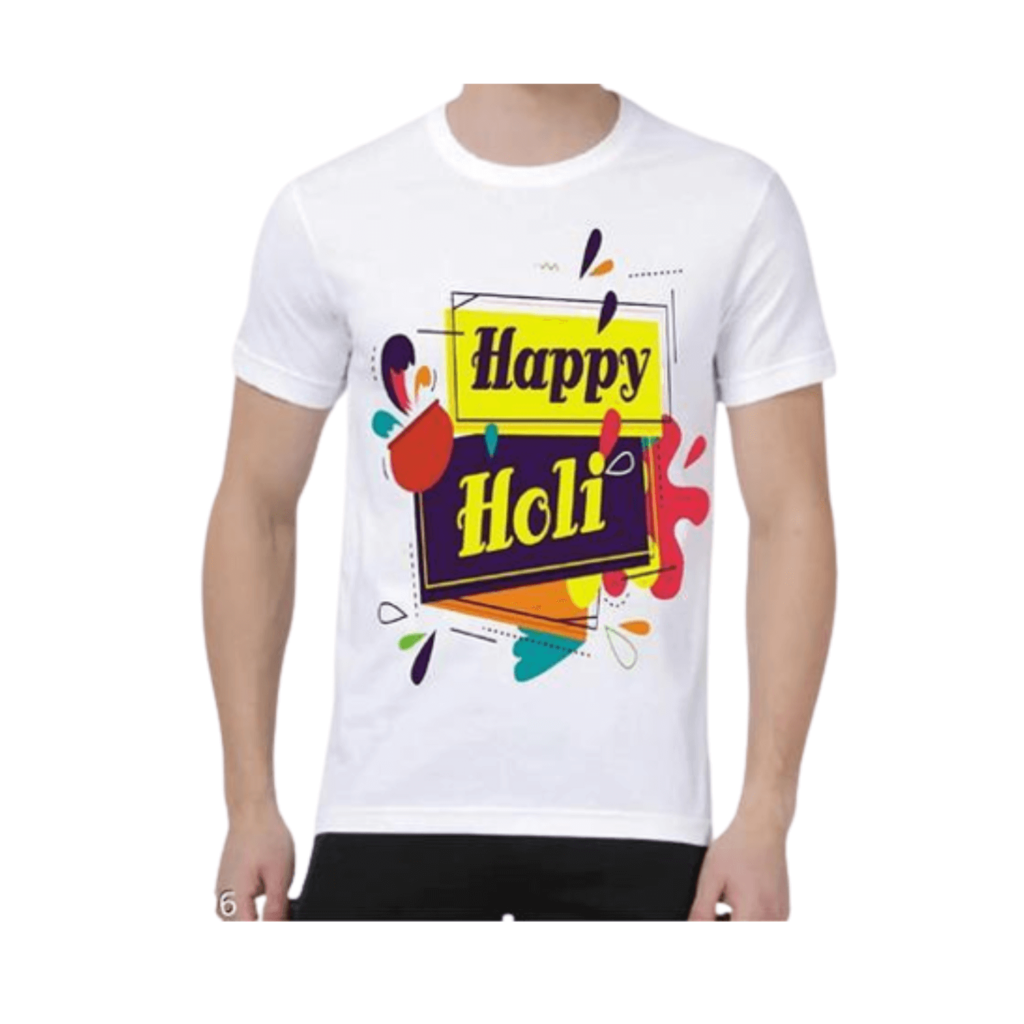 Half Sleeves Holi T-Shirt
160 GSM Dot Knit Polyester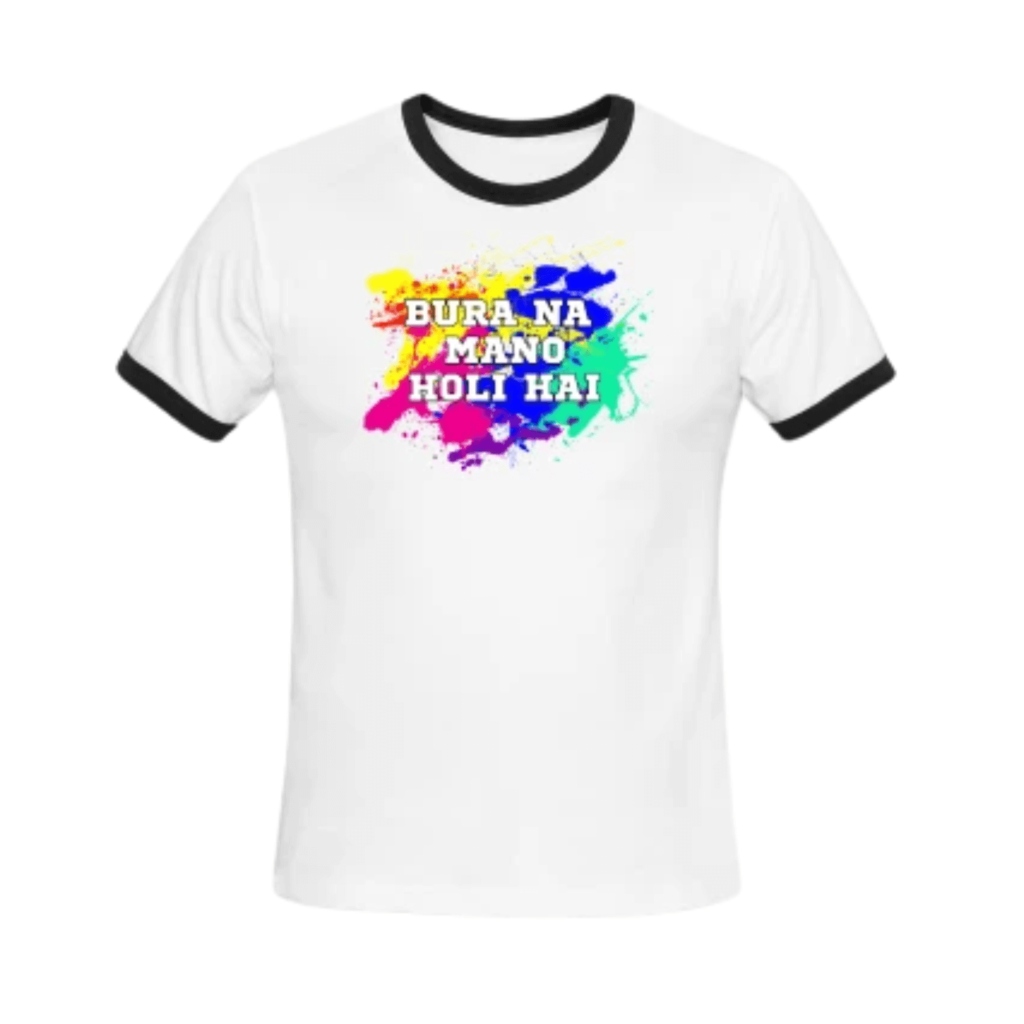 160 GSM Dot Knit Polyester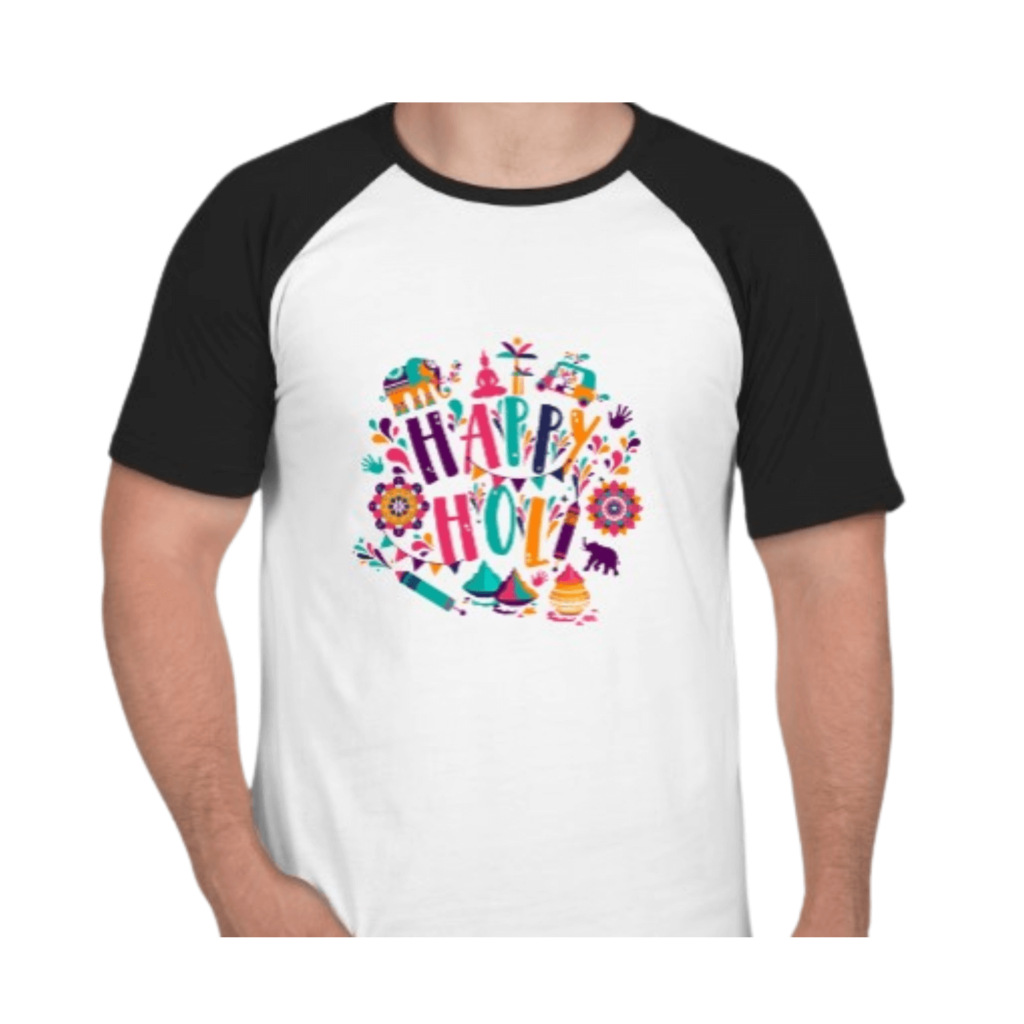 Half Sleeves Raglan Holi T-Shirt
160 GSM, Dot Knit Polyester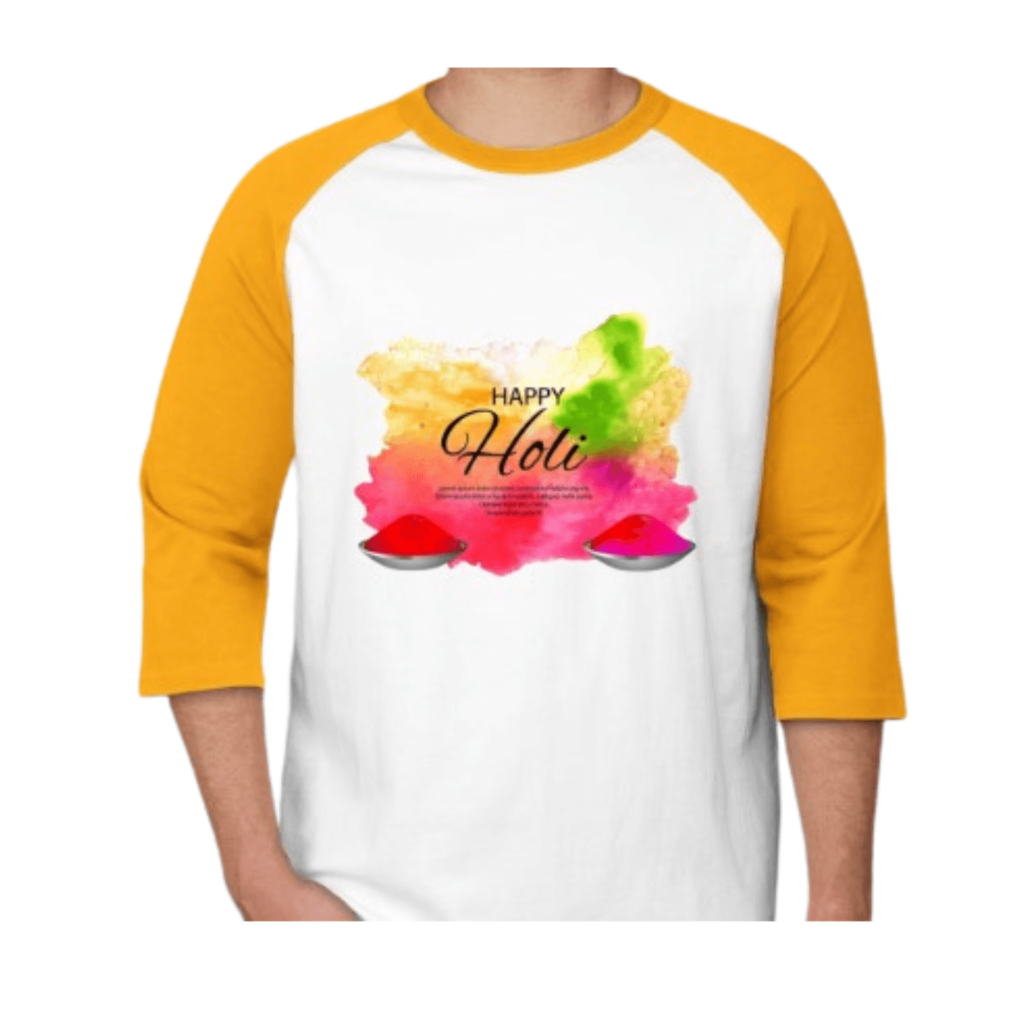 Raglan Polyester Holi T-Shirt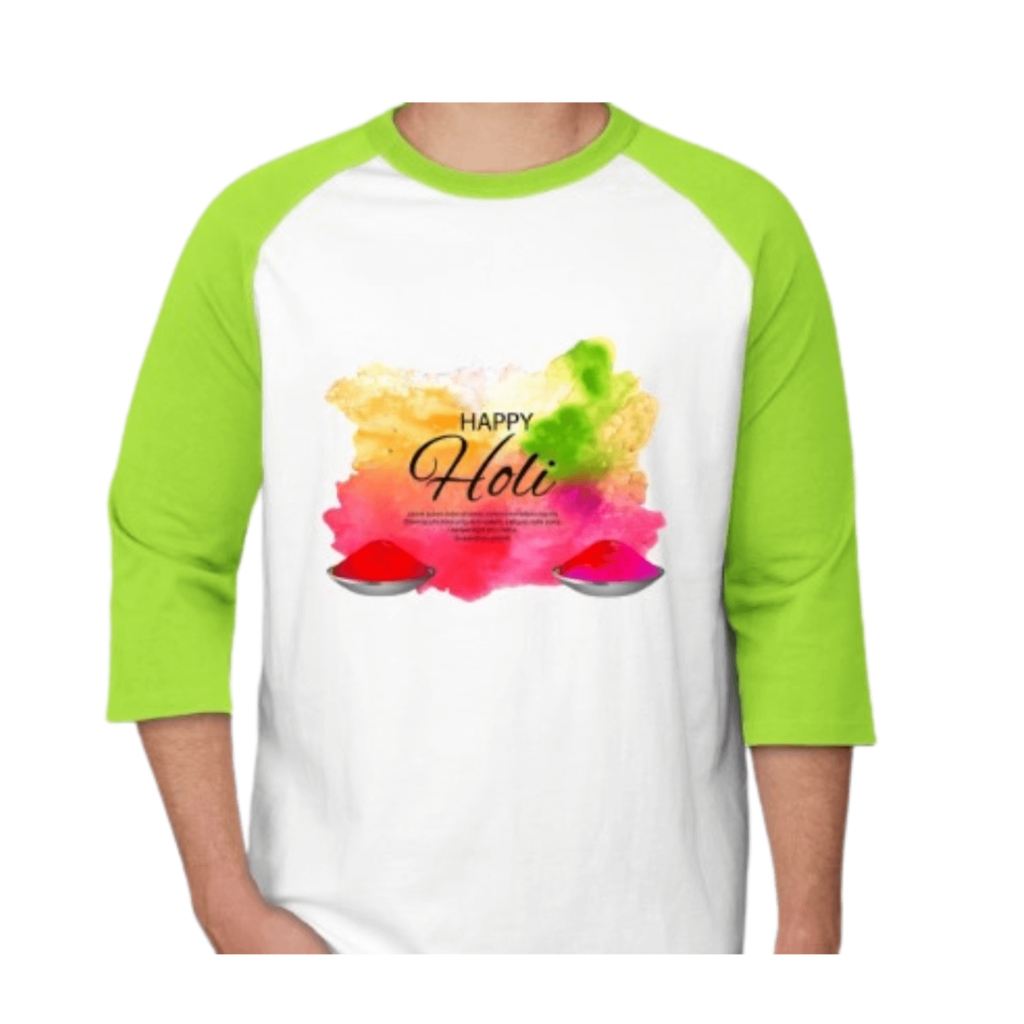 Raglan Polyester Holi T-Shirt
The process of ordering customized Holi t-shirts at Merch Story in bulk includes designing the t-shirts, placing the order, and receiving the delivery. You can either go for ready-made designs or create your own, it's all about your preference. Once you have decided to place the order, we will quickly show you the physical sample or a mockup for final approval and deliver the order within time frame.