10 Budget Merchandise Gifts for Events and Conferences Under INR 500.00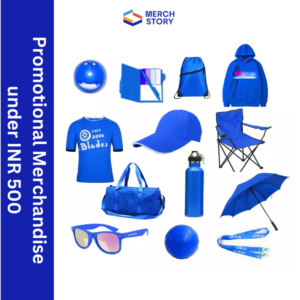 Marketing gifts are a great way to engage with your customers during an event or conference. The best gifts are ones that make the recipient feel special and valued, and they can be used by them day-to-day.
A marketing gift is a unique item that your customer will use again and again, and it has no limitations on who it can be given to. They can even give it as a gift to someone else if they want!
We've compiled a list of 10 of our favorite items that you can give away as part of your marketing strategy for events and conferences in India. Whether you're organizing an event at a large scale or a small gathering at your office, giving a presentable gift to your client leaves a lasting impression on them.
Why do we give a gift to each attendee at a conference?
Giving out promotional items with your logo or a one-of-a-kind message printed on them is a tried-and-true method of keeping your customers interested in and remembering an event or conference you organized.
As a result, existing customers feel more connected to your brand after receiving a gift and are much more likely to be your long-term customers. It also helps generate attention from new prospects.
Choosing the right marketing gift which your customers appreciate can effectively boost the retention rate by up to 70% At merch Story, we have compiled a list of at least 10 promotional gifting items for events and conferences that are useful, budget-friendly, quick to deliver, and easy to carry with less hassle.
It's a no-brainer that we get lasting attention from clients by distributing the promotional product they use; here, we have put together a list of at least 10 promotional merchandise items, including custom apparels, notepad, tote bags, tech items, drinkware & more.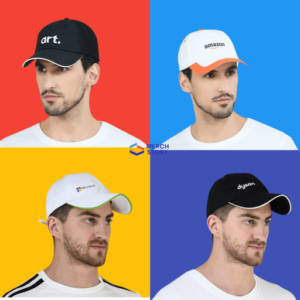 Customized caps are the most popular form of promotional marketing; the front, side, and back parts are used to print or embroider the company slogan, special message, or logo to generate impressions at any event or conference. To quickly adjust to the wearer's head, the back of the custom cap may have elastic, Velcro, or a tri-glide slide. The caps are sewn into six or four sections and topped with a matching fabric-covered button to enhance the look. These custom caps are made of different styles, colors, and fabrics per the requirement. Polyester caps are cheaper, whereas pure cotton caps are breathable and comparatively costly.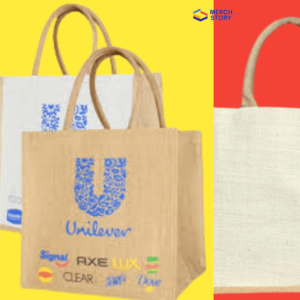 These easy-to-carry, fully customizable jute bags are perfect for event gifting purposes. They are made out of 100% natural jute fiber, which is environmentally friendly and recyclable. They're also very durable, so you can use them over and over again. We offer a variety of different designs and colors to choose from, so you can find the perfect one to match your personality or style. And because they're reusable, you'll be doing your part to help reduce environmental waste. So go ahead and ditch those disposable plastic bags—our custom jute totes are the way to go!
Lanyard (INR 120.00-180.00)
Lanyards are a great way to promote your event, as well as provide identification for attendees. They can be customized with your logo, tagline, or any other information that you want to share. Plus, they're an affordable way to get your message out there! Contact us today to learn more about how we can help you with custom lanyard printing. We look forward to working with you!
Everyone loves to have a good pen. They're handy for writing down notes, or taking them on the go. Plus, they make a great gift for any event or conference. If you're looking for a unique way to commemorate an event, consider having custom metal pens engraved with your logo or a special message. Not only will they be appreciated by recipients, but they'll also serve as a lasting reminder of the good time everyone had. So if you're in need of some promotional gifts that are within your budget and practical, look no further than custom metal pens!
Cotton Canvas Bag (INR 140.00-220.00)
Consider using eco-friendly canvas bags in bulk. These bags can be reused by attendees, and they don't produce any waste products that need to be disposed of. Plus, canvas is a sustainable material that can be recycled many times over. So why not choose something that's good for the environment and your bottom line? Contact us today to learn more about our eco friendly canvas bags in bulk.
A 750 ml aluminum water bottle is perfect for distributing at events and conferences. The bottle is made of durable aluminum and has a threaded lid that can be securely closed. The bottle can be easily printed with your company logo, making it the perfect way to promote your business.
Notebook(INR 150.00-290.00)
A custom notebook is a great way to show your customers that you appreciate their business. You can personalize each notebook with your company's logo and contact information, making sure that your clients see your brand every time they use it. Notepads are also a great way to promote special offers and discounts to your customers, helping you to boost sales and grow your business.
Metal Keychain (INR 25.00-180.00)
If you're looking for a unique and budget-friendly-friendly promotional gift to give at your next event or conference, consider a custom metal keychain. These keychains are laser engraved with your company logo, a special message, or even an image. This makes a unique and memorable gift that your customers are going to love.
Table Clock (INR 220.00-350.0)
When it comes to gifting someone, custom table clocks are the perfect way to show that you care. Not only are these clocks unique and interesting, but they also come with a six-month replacement warranty, ensuring that your gift will last for a long time. Additionally, these clocks are perfect for events, as they can be used to help keep track of the time. Whether you're looking for a unique gift for a loved one or something to spruce up your event, custom table clocks are the perfect option.
Eco-friendly Coaster (INR 25.00-75.00)
Our high quality eco-friendly customized coaster are a great way to show your commitment to sustainability while providing a valuable branded item that recipients can use. Our coaster is made of 100% recycled paper and are available in a variety of colors to match your branding. They make a great addition to any table setting and provide a convenient place to rest drinks. Plus, they're a great way to promote your brand and leave a lasting impression on guests!
At MerchStory, we know how important it is to make a good impression at events. That's why we offer high quality, customizable gifts that will leave your recipients feeling appreciated. Book a free sample today and see for yourself how our products can help you create lasting relationships with your customers.​