Best Custom T-Shirt Printing Online in India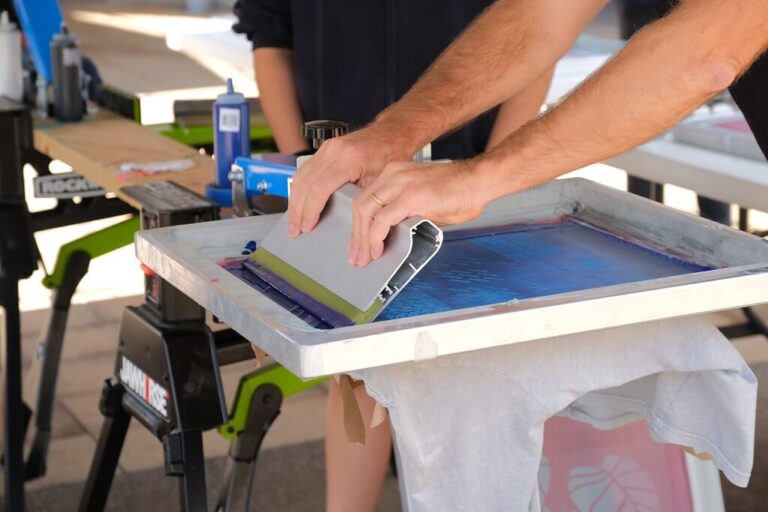 You've heard the phrase, "If you fail to plan, then you plan to fail." It doesn't sound right or intuitively logical, but in this case, it's true. When you start a business, you will find out that it requires a lot of preparation. That is why we have written this article to help you understand some key aspects behind T-shirt printing in India. and also remind you how important it is to start well in advance.
It's easy to print on t-shirt online!
We have a number of options for you to choose from, depending on how you want your shirt customized. For events and promotions, we offer a variety of styles, colors, and sizes. Just let us know what you need, and we'll send you a quote quickly!
Are you a marketing professional looking for the best custom t-shirt printing online in India?
At Merch Story, we offer the best t-shirt printing at low prices. Our services include screen printing on custom t-shirts, heat transfer through digital print, Embroidery, and sublimation t-shirt printing on custom t-shirts, so you can get your logo printed elegantly, even if it's not your usual font or color scheme.
We understand how important it is for you to get the best custom t-shirt printing in bulk online in India. We want to help you with that!
Our team of experts can print on any type of material, including polyester, cotton, poly cotton Spun Matty, and more.
If you need a quick turnaround time, we can do that! We have an amazing turnaround time of just 3-5 business days or less. If you need something even faster than that, we'll be happy to work with you on that too!
Whether you're looking for a large variety of custom polo t-shirts available for printing or just want quick service at low prices, we've got it all here. We offer custom t-shirts in polyester, cotton, and poly-cotton material starting from as low as INR 99.00
What printing is best on a custom cotton and polyester t-shirt?
Sublimation printing is cheap and best on polyester round neck and collar neck t-shirt

Screen printing is best on all types of custom t-shirts, but it supports only 2 colors maximum in any design and is not feasible for low-quantity orders.
3. Embroidery is the most durable and gives the best result on logos up to 3-4 inches in size. The process of creating the embroidery design is complex, and it requires a quantity of at least 30 pieces of the t-shirt.
4. Digital Print through heat transfer is by far the most suitable printing option, it supports as many colors, can be printed in low quantities quickly, and gives the best result on any type of custom t-shirt. This t-shirt printing method is costly compared to other printing options.
What is the best custom t-shirt printing company online in India?
The top custom t-shirt printing website will first comprehend your needs, budget, and time frame for delivery before offering you at least two to three options for printed t-shirt samples at various pricing ranges. The top t-shirt printing company will give you a detailed size chart and instruct you to wash the shirt to check for any problems with the print or the fabric after washing before you decide to place the bulk order.
How to design custom t-shirts online?
Our preferred tools for creating custom t-shirts are Customink and Canva. You can upload your logo or artwork on various t-shirts and colors using the customink design tool, which will enable you to make a mockup and have a sense of how your personalized t-shirt will appear after printing or embroidery.
What are the best custom t-shirts available for printing online in India?
Here, we've mentioned the 10 Best Customized t-shirts in India for events and promotions.